Upcoming Performances & Events
Saturday, May 21, 2022, 4:00 p.m. — Perkasie PorchFest at the Perkasie Mennonite Church, 4th and Chestnut Sts., Perkasie, PA 18944
Tachyonmetry will be among five acts playing outside on the porch at the Perkasie Mennonite Church Saturday, May 21, as part of the Perkasie Patchwork Coffeehouse's entry into Perkasie Porchfest 2022. Groups and solo performers will be playing on porches throughout the town from 12:00 p.m. to 8:00 p.m. Tachyonmetry will play in the 4:00 p.m. block at the church. Other Perkasie Patchwork performer are Too Many Cooks at 12 noon, LV Old Time at 1:00 p.m., Brush Brothers at 3:00 p.m. and Christine and Co, at 5:00 p.m.
Postponing: Saturday, April 4, 2020, 8:00 p.m. — Godfrey Daniels, 7 E. 4th Street, Bethlehem, PA 18015
Tachyonmetry will open for Little Toby Walker at Godfrey Daniels. For tickets call the Godfrey Daniels Box Office at 610-867-2390.
Postponing: Sunday, April 19, 12:00 noon to 4:00 p.m. — Protect the Air We Share Fundraising Shindig at Country Creek Winery, 133 Cressman Road, Telford, PA 18959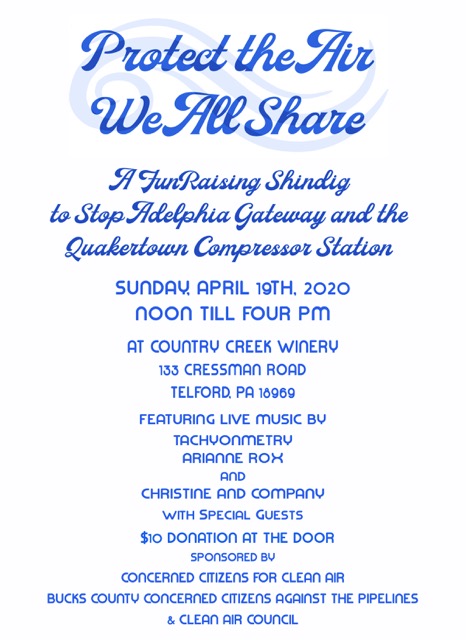 Past Performances
Sunday, December 1, 2019, 3:00 to 7:00 p.m. — Philadelphia Classical Guitar Society's Professional Members Concert & Holiday Party
Tachyonmetry will appear along with six other groups at this annual event which will be held at the Settlement Music School, 416 Queen Street., Philadelphia, PA. Cliff and Brian will be playing three pieces: "Johnny's Comfortable Hall" by Cole/Pearson, "Finding the Light" by Cole
"Carol of the Bells" by Mykola Leontovych.
Tickets are $30 general admission; $20 for students and seniors and $40 for premium seating and are available at http://phillyguitar.com/event-3506923. The performance will be followed by a holiday reception.
Friday, October 3 and Saturday, October 4, 2019 — Nutmeg Dulcimer Festival, Milford, CT
This annual event is held at the Mary Taylor Memorial United Methodist Church, 168 South Bond Street, in Milford, Ct. For more information and directions please see www.NutmegDulcimer.com/.
Cliff will be a workshop leader at this festival and is a member of the Board of Directors.
Sunday, September 15, 2019, 9:00 AM to 1:00 PM— Sunflower Festival at the Saucon Valley Farmers Market
The Saucon Valley Farmers Market is located next to the Hellertown Area Library, 409 Constitution Ave., Hellertown, PA 18055. For more information and directions go to www.SauconValleyFarmersMarket.com/.
Cliff has played at the Opening Day of this farmers market for the past 14 years.
Sunday, August 18, 8:00 p.m. to 10:00 p.m.– WXPN's Sunday Evening Folk Show
Cliff and Brian will appear on WXPN Radio 88.5 FM's Sunday Evening Folk Show with Chuck Elliott guest hosting. To stream this interview go to www.XPN.org.
A benefit concert for the immigrant children in detention centers in Texas and Florida. An evening of songs of peace, love and justice by Rolly Brown, Tachyonmetry (Cliff Cole & Brian Pearson), Jennifer Worthington, and The Throwbacks (Dwight Shumate, Anthony Viscounte, and Bob Calandra.)
$20 donation – all proceeds go to support the cause of immigrant rights through the organizations RAICES (Refugee and Immigrant Center for Education and Legal Services) and Welcoming the Stranger. Sponsored by Upper BuxMont Rising.
---
Saturday, April 27, 2019 at 7:30 – Perkasie Patchwork Coffeehouse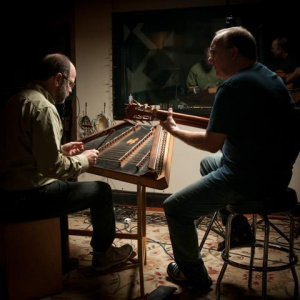 TACHYONMETRY will open for Charlie Zahm & Tad Marks at Perkasie Patchwork Coffeehouse, 320 W. Chestnut Street, Perkasie, PA 18944 – 215.257.3117